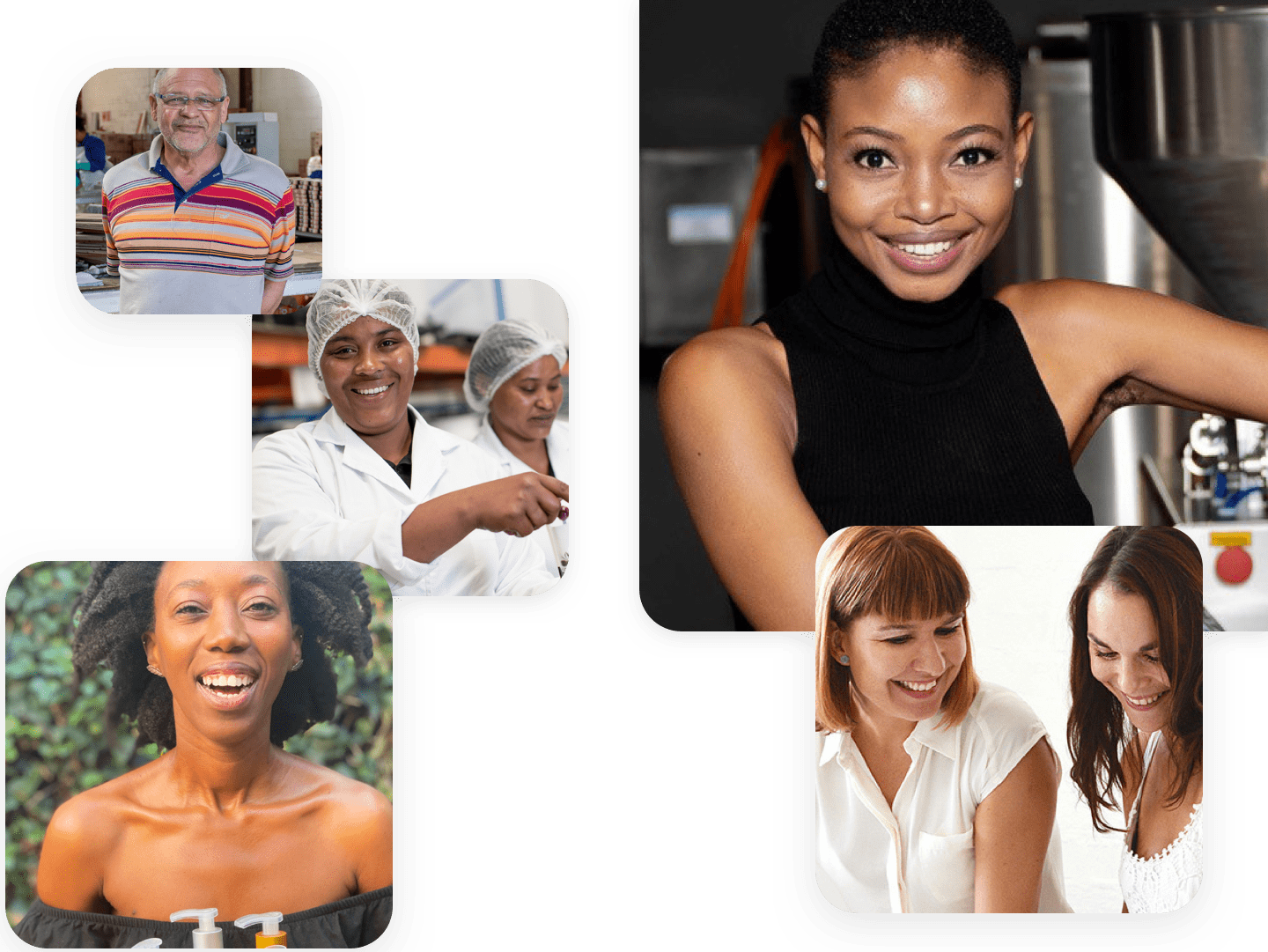 Partnering with Pick n Pay's Mentorship programme.
Aimed to help selected businesses enter the retail market by providing mentorship, guidance and business development support.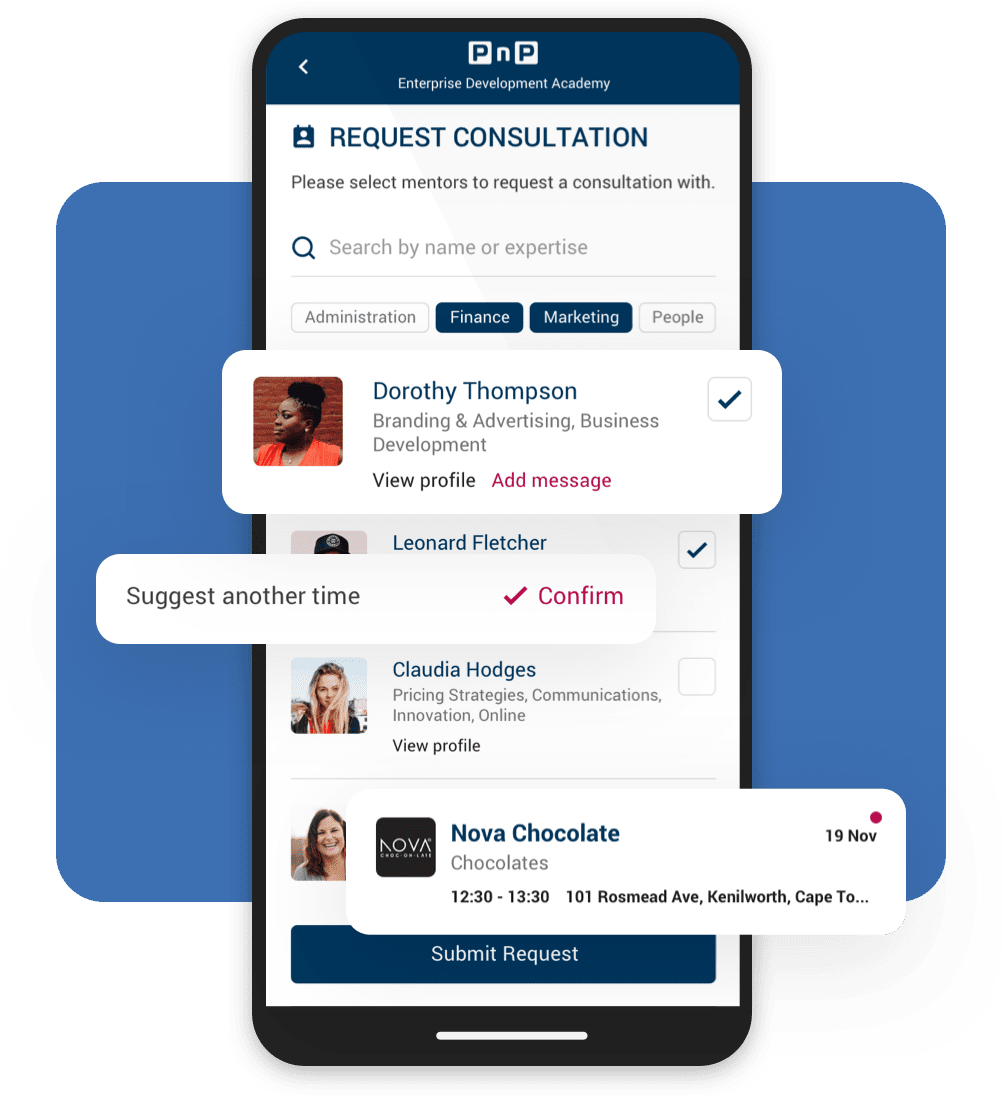 Consultations
Seek advice from a Mentor
Small businesses who are part of the mentorship program, can research an appriopriate mentor, request a consultation from the mentor and the mentor will respond with a time and date that suits the both of you.
Once the consultation has completed, provide feedback on the meeting and research a new mentor who can provide your business with invaluable advice.
Media
Listen to podcasts, watch videos and browse photos
Explore a wealth of media content in the app including podcasts featuring recent success stories, and featured mentors, and view photo galleries of recent small business events.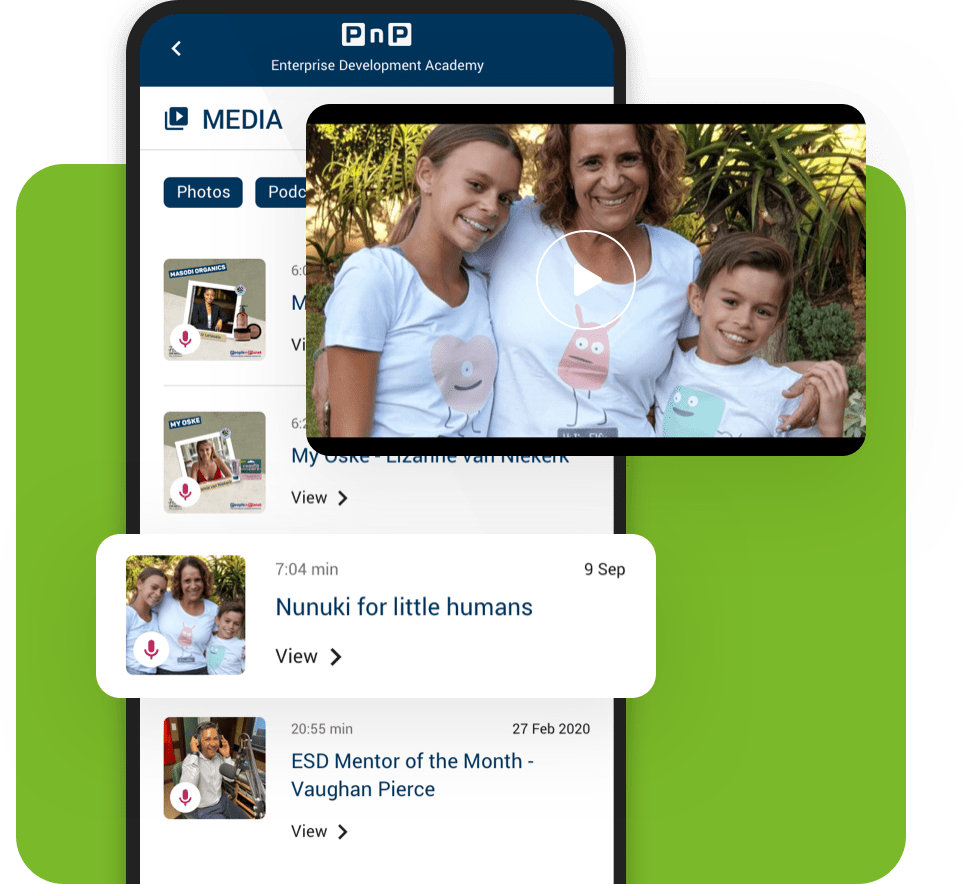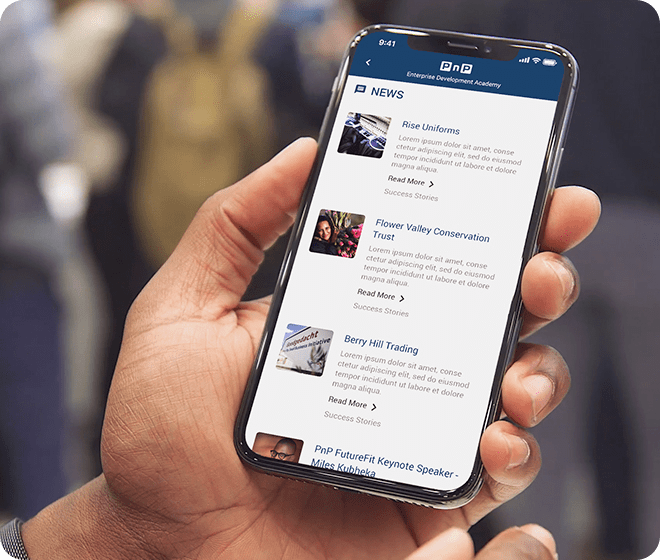 News
Get the latest News
Get the latest news of our recent success stories, and featured mentees and mentors.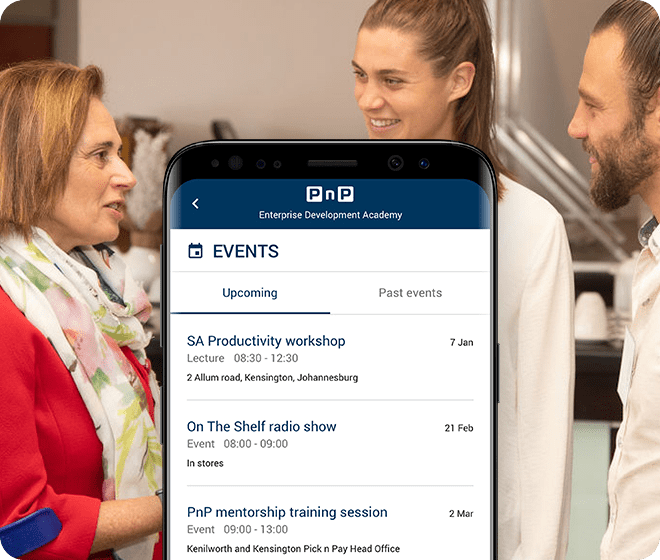 Events
Discover networking opportunities
Get invited to networking events where you can meet fellow mentees, and seek advice from our mentors.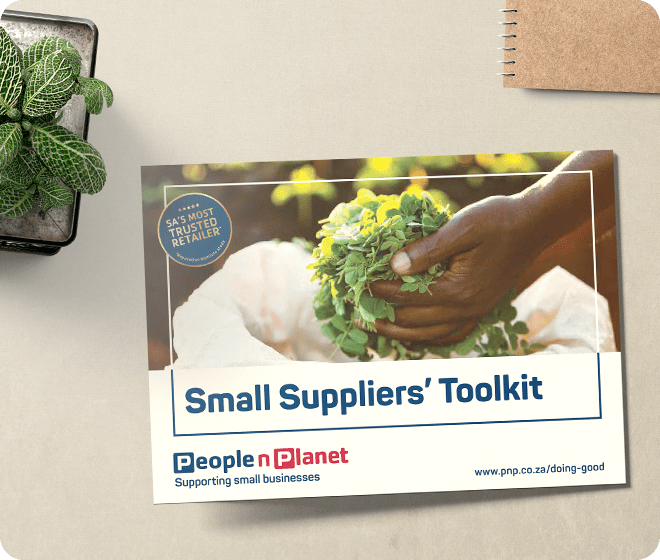 Resources
Utilise all the tools and knowledge
Receive all the knowledge and tools you need to run a successfull small business via the resources section in the mobile app.